gailanng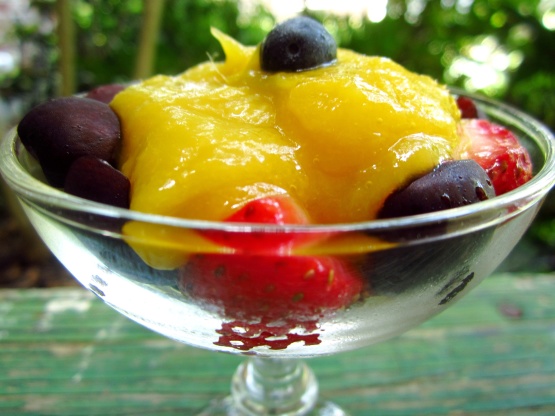 Cool as a tropical breeze, and popular on all of the islands, fruit cups make a delicious appetizer and double as light refreshing dessert.

Easy and delicious! The mango puree was fantastic. I served over strawberries this time, but would love to try with other berries in the future. Thanks for sharing! ZWT9
Place mango chunks in a blender container with orange juice and honey. Blend until smooth.
Divide berries evenly into four serving bowls.
Divide mango puree evenly and spoon over berries. Serve right away.