YaYa1689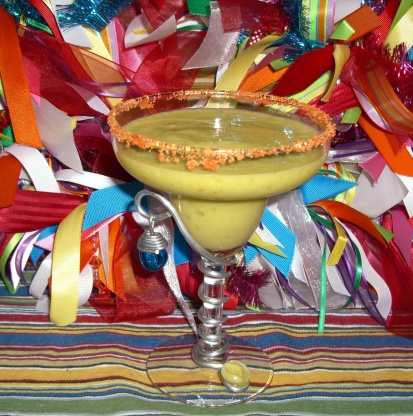 A lucious, buttery rich variation on the margarita! A must-try for avocado fans!
I love these! Followed the recipe except I used 8 oz frozen mango instead of fresh to save cost and just reduced the ice amount. I thought the orange juice flavor was too strong though so next time I'll skip that and just add some seltzer or something since I think it's purpose is to thin out the mix. LOVE THIS. thanks!
Combine first 8 ingredients in blender and process until smooth.
In shallow dish, combine salt and chili powder.
Coat rim of 4 glasses with lime juice (easier from a wedge of lime) and dip in salt and chili powder mixture.
Divide liquid mixture between 4 glasses.
Serve drinks with lime wedges, if desired.