Mango and Baby Tomato Salad
K9 Owned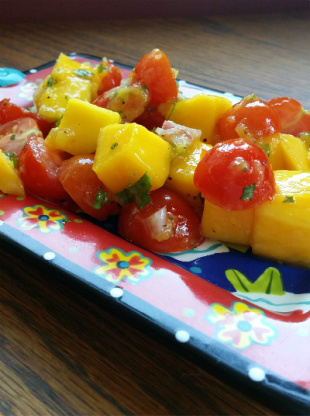 This recipe is from the Spice Goddess, Bal Arneson, Indian cooking.
Whisk the mango juice, oil, lemon juice, coriander, clove powder, salt, and pepper together in the bottom of a salad bowl.
Add the mint, onion, tomatoes, mango, and cilantro and toss well.
Taste the dressing and season again with salt, and pepper, if necessary. Let the dressing sit for 5 minutes before serving.