Mandi's Cauliflower Casserole
Parsley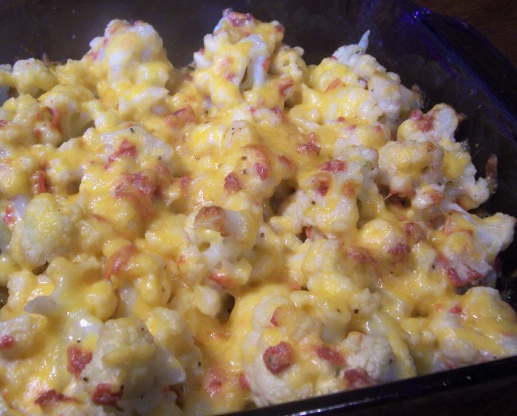 I have a hard time following a recipe without putting my "2 cents" into it. I came across a recipe years ago and had to add my own "essence" into it. You can also add broccoli to this side dish.

I'm glad I tried this recipe, it wasn't bad, but it was really good either. I liked that it was different and it covered the taste of the cauliflower. Update. I've made this recipe a few times now and it's really grown on me. I did cup down the mayo/mustard to just 1/8 cup each and that made a big difference for me.
Steam cauliflower.
In a bowl combine mayo, mustard, bacon bits, salt and pepper.
Pour mayo mixture over cooked cauliflower.
Sprinkle cheese over mixture.
Bake 375°F for 10 minutes or until bubbly.