pattiw5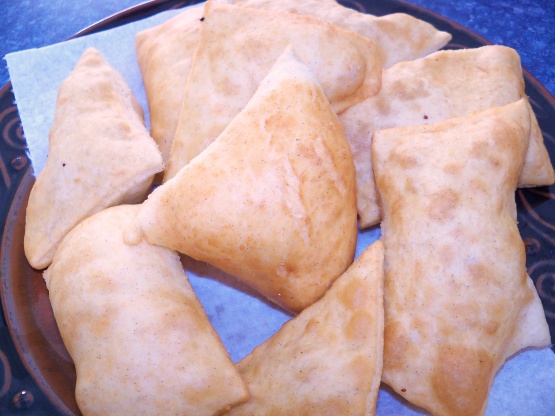 This recipe was posted by request-I've never tried it but it looks good.

For my CWP class, we had to choose a country and discuss things about it. I chose Kenya and decided to bring a dish for my class to try. I came upon this recipe for Mandazi, and wasn't disappointed! This is something I will be making again in the future!
Mix together dry ingredients except sugar.
Cut in butter and add sugar.
Beat together egg, milk and water and add to dry mixture.
Knead dough to soft.
roll out and cut into any shape that lights your candle.
Deep fry in oil until golden brown on all sides.
Drain and serve warm.