Mandy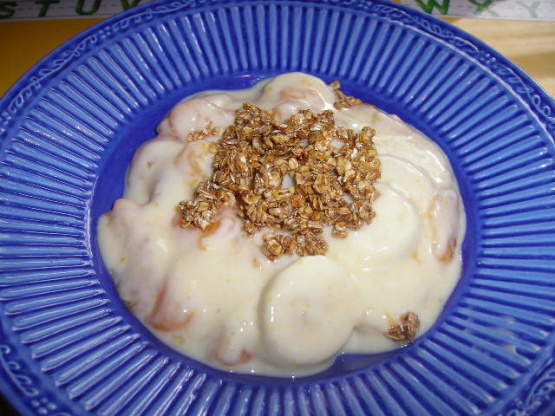 From a healthy heart cookbook, a low fat & tasty brekky.
I made it this morning and saw I needed to toast the oats. But I didn't have time so I put it like that (quick oat). It was yummy like that. But I'll have to try it toasted. I'm sure it's delish. I didn't use honey, I used Splenda. And omitted the cinnamon. Thanks Mandy. Made for Holiday tag
Combine yoghurt, mandarins, banana & honey in a bowl.
To make topping: Stir oats in a pan over heat until lightly toasted: cool, combine with cinnamon & honey.
Serve yoghurt sprinkled with topping.