Mandarin Orange Salad With Ranch Dressing
Chef Dee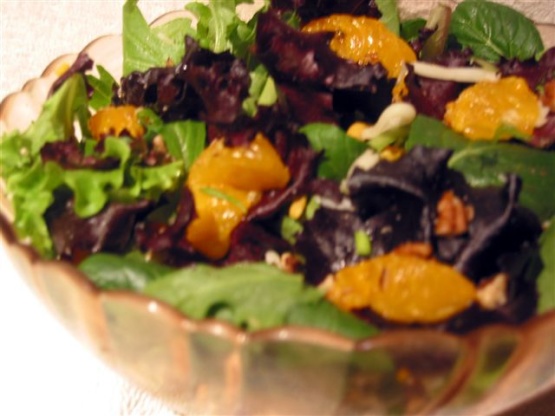 I scored the recipe for this great salad that was brought to a potluck. This is, for me, the best salad I have ever tasted. I'm going to be making it for my extended family for Christmas Eve.

I made this as posted but added a little balsamic viniagrette to the ranch dressing and used an english cucumber in place of a regular cuke. Very good and it will be made again! Made this for the Chef Dee cook-a-thon 7/2008.
Wash and drain the mixed greens.
Toss all the ingredients together in a pretty salad bowl.
Serve with ranch dressing.