Mandarin Orange-Coconut Freezer Pops
awalde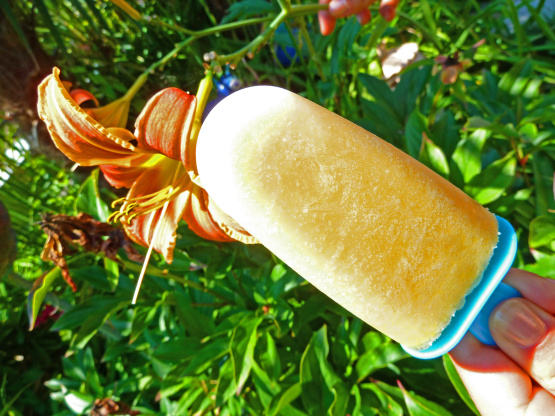 Cool and refreshing treat for summertime. Yield depends on size of popsicle holders. Mine are the kind with a plastic handle and stick and hold about 3 ounces. You can also use 3-oz paper bathroom cups and popsicle sticks. From "A Taste of Thai" products. The original recipe calls for 1/2 cup sugar but I found that too sweet. You can use Lite coconut milk and Splenda, also.
Add coconut milk, oranges, and sugar to blender.
Blend until smooth.
Pour mixture into ice pop holders and insert popsicle sticks, or plastic tops.
Freeze 5 hours or overnight.