Manchego and Fresh Fig Chutney for Crostini
Prep 10 mins
Cook 20 mins

A little dish that's delicious and full of flavour in less than 30 minutes!
Directions
Put the onion, sugar, spices, ginger and vinegar in a pan and cook together slowly until the onion is completely softened. Add the fig wedges and cook for another 5 - 10 minutes until the figs are just starting to break down.
Drizzle olive oil over the baguette slices and grill/broil until toasted.
Serve chutney over baguette slices, top with shaved manchego and a few rocket leaves.
Most Helpful
Delicious! Like the previous reviewer, I preferred the figs to chopped--easier to spread on crostini and easier to eat. The flavors are lovely; the scent is as well. Jars of this would make a lovely gift.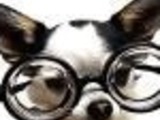 I have just come on here to post this recipe and found you already have. It is delicious, a good food magazine recipe if I remember rightly? I have a photo to post which I will submit here also. In my version I cut the figs quite small as my family are not keen of big lumps of fruit. Flavours are wonderful and rich and is great at Christmas with all the cold meats and cheese boards.

Mmmm... delicious!