Rita1652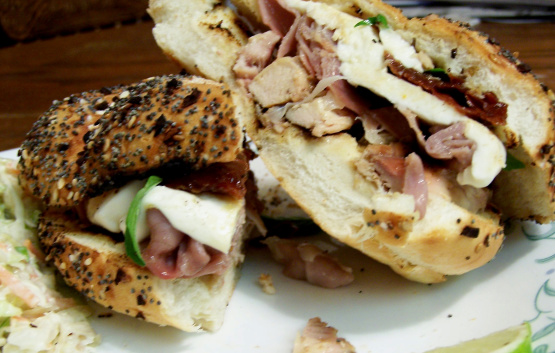 We have come to adore this chicken. Part of a meal I created for RSC 8 Island Mojito Chicken and Rice With Salsa Tropicale. Here is just the chicken for those who want a simpler recipe. We use boneless skinless chicken breasts but use whatever you like. This marinade is enough for one whole chicken cut up or 8 pieces. I have included the weight just to give you an idea. Of course, it will weigh more if the pieces have bones.

I just discovered I really dont like cumin. I put only 1 tsp in and I found it was too strong a taste for me. I didnt taste anything else in the dish. I will make it again but I think I will put just 1/4 tsp. and ajust the flavour a bit. Made for ZWT4 for the Chic Chefs.
Combine ALL marinade ingredients together in a blender; blend until smooth.
Pour into a zipper seal bag.
Add chicken breasts and allow to marinade in refrigerator for 2-4 hours.
Discard marinade after that time.
At this point the chicken may either be roasted in the oven at 425 F or cooked on a grill.
Cook just until meat is no longer pink in middle, about 20 minutes; turn once during cooking.
Note: Feel free to adjust seasonings to your liking. Amount of hot pepper can be increased or omitted if you prefer.