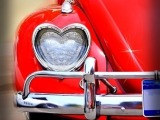 This is one of those recipes I threw together on a whim. My family loved it. I hope you do too.
Make and share this Mama's Manicotti recipe from Food.com.
Directions
Cook pasta as per directions on package.
Combine ricotta cheese, mozzarella, pesto, garlic, and 1/4 cup parmesan cheese. Set aside.
Pour 2 cups of spaghetti sauce on the bottom of a glass 9x13-inch pan.
Stuff pasta's with cheese mixture and place in glass pan.
Top with remaining sauce and parmesan cheese.
Bake 350° for approximately 40 minutes.
Serve with a nice salad, garlic bread and of course a fine red wine.