Mama's Cilantro Cream Sauce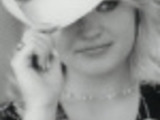 This is the sauce from my Reggae Wraps recipe. After several people asked me to post it separately I gave in. This sauce is great on just about anything but shoe leather! WONDERFUL on ASIAN cuisine, INDIAN dishes, just about anything that is grilled or spicy! Try this on tacos, burritos, grilled meats, seafood or veggies. Hope you enjoy it.
Directions
Mix sauce ingredients together and refrigerate.
Taste, add salt and pepper if you would like.
Also great with some freshly grated lime zest.
Note: This amount is double the amount used in Reggae Wraps.