Mama's Best Macaroni and Cheese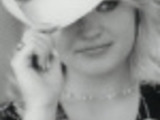 My kids say this is better than 'the blues' and gobble it up, even when I toss in a handful of cooked veggies like broccoli, peas, carrots, etc.... Make it a one dish meal with some tuna, cooked ham, etc... It is just as easy as the 'blue box' at least I think so and it is much healthier!
Directions
Make a roux by melting butter in pan and adding flour. Stir constantly and cook until it is the color of caramel candy. It burns easily so stir stir stir!
Slowly and carefully add milk while stirring.
When milk starts to steam add cheese and seasonings and stir until melted and well combined.
Pour over cooked macaroni noodles and serve.