Mama's Awesome Garlic Mayo!
Um Safia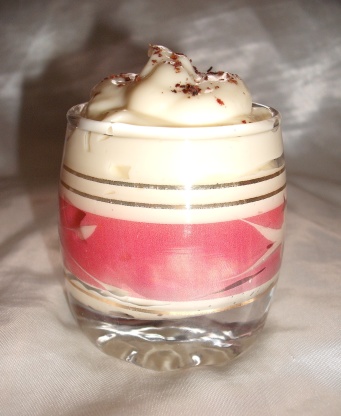 This is my recipe for our family favourite garlic mayo. It is very simple & can be made in just a few minutes. If you store it in an airtight container in the fridge, it will keep well for at least a week. This mayo goes extremely well with chicken, as a dip for chips & veggies, in sandwiches, mixed into a salad, stuffed vine / grape leaves etc. My family & friends go crazy for this & whenever I make it I have to take them a tub of it! (If you omit the sumac, this also tastes just like the garlic mayo in Bradford's Shimla Restaurant) I have specified a salmonella vaccinated egg - in the UK they come with the red Lion stamp on - as you need to be careful with raw egg.
1

large egg, free range (& salmonella vaccinated)

2

garlic cloves, thinly sliced (I use fairly large cloves)
1⁄2 teaspoon sea salt

1

pinch sumac, ground

1 -2

tablespoon vinegar (I use malt)
1⁄4 cup olive oil
1 3⁄4 cups sunflower oil
In a blender, food processor, or a jug with an immersion / stick blender (I use a Kenwood Wizzard), whizz the egg, salt, sumac & garlic.
Once they are completely blended, slowly add the oil in as thin a stream as you can manage. I find it easiest to pour the oil from a jug with a small spout. Pulse until the mayo thickens to your desired consistency - usually after 1 3/4 to 2 cups oil has been added. You can thin with a little extra oil if you wish.
Add the vinegar to taste & mix well with a spoon - add one tbsp & taste then add more if you wish.
Serve with a sprinkle of sumac to decorate if desired. Or store in the fridge in a sealed container.