Mama Vi's Version of Sweet and Sour Hawaiian-Style Ham
This was a family favorite when I was growing up.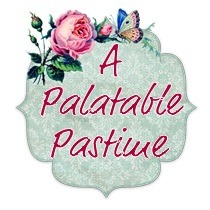 This was just like something I used to make years ago and lost the recipe. It was fabulous and I think the almonds added a nice touch. Also very easy to make! Thanks for sharing! ~Sue
Note: If you are going to use the slivered almond topping instead of the cashews (one of two optional toppings for this dish) then do this step first. Roast slivered almonds in a little butter in a hot skillet until browned. Remove from skillet and set aside.
Note: If you use pineapple that is in light syrup, then reduce the amount of white sugar by 1/2 cup. The recipe is for unsweetened pineapple in its natural juice. But some pineapple comes in light syrup. Just reduce the sugar amount in the recipe to compensate for the syrup.
Premeasure all the parts of the sweet sour sauce (the pineapple juice, the white sugar, the vinegar, brown sugar, dry mustard, Worcestershire sauce and soy sauce, and mix together in a large measuring cup or suitable bowl or dish Do not cook yet. Set aside mixture.
(At this point you can make the rice and set it to cooking over a back burner, as rice takes about 30 minutes or more to get done).
To assemble recipe: In a large skillet with margarine, sauté the ham, the onion and green pepper for about 3 to 5 minutes, until veggies are only part way cooked and still a little crunchy.
Add the pineapple chunks to the sautéeing ham, onion and bell pepper mixture and reheat, stirring pineapple in until mixed uniformly.
When the ham/veggie/pineapple mixture gets up to heated stage again, let it all sauté for about a minute or two.
Now add these previously combined sauce ingredients (both kinds of sugar, the vinegar, soy sauce, Worcestershire sauce and pineapple juice) to the sautéeing ham and veggie mixture.
Bring the resulting ham/veggie/pineapple mixture and sauce back up to the boiling point, covering the skillet and letting it all heat back up until it begins a gentle boil on medium high heat. Keep checking and stirring occasionally to prevent sticking.
In the meantime, while ham/pineapple mixture is heating up, mix the cornstarch into approx 1/2 cup very COLD water. Stir cornstarch until it thoroughly dissolves.
Now, when the sweet and sour ham and liquid sauce just reach boiling point, stir in the dissolved corn starch, all around, right into boiling sauce, stirring to spread the corn starch throughout the sauce using the flat side of a spatula in circular motions along the bottom of the pan in order to evenly it into every corner of the sauce.
Once the sauce thickens, lower heat to simmer while continuing to stir until the sauce is uniformly thickened.
After you reduce heat to simmer, cover the finished sweet/sour ham and leave on low simmer or warm setting until ready to serve. Check occasionally and stir to prevent sticking while waiting to serve.
In the meantime fluff finished rice.
Serve hot Hawaiian-style sweet/sour ham over the hot rice. Garnish each serving individually at table with as desired with either the toasted buttered almond slivers or with roasted cashews from a can of cashews.