Mama Mac's Very Moist Sage Dressing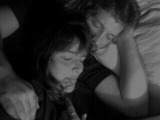 This is a wonderfully moist and very flavorful dressing that goes great served with poultry. Compliments of Buddha's mom. :)
Directions
Preheat oven to 400°F Mix all ingredients and place into greased 9x13 pan. (it will be liquidy but it will bake down).
Bake for 35-40 minutes until browned. Great served with roast chicken.
Most Helpful
This is equally as good as StoveTop stuffing (which DH loves) and with not that much more work involved. I make the box type dressing for him and DS's about once a month instead of potatoes to switch things up a bit and so this recipe will be the new go-to for sunday dinners. I made this in the early a.m. and kept it in the fridge until ready to bake. I should mention too that I cut this recipe in 1/2 to fit an 8x8 and also omitted the green pepper and evaporated milk. I used skim. I also took the advice of diner and satueed my onion and celery in butter prior to adding to the other ingredients. I love the hint of the sage that comes thru nicely. Made for PRMR...and edited to add: just b/f removing from the oven I sprinkled a big of shredded cheddar and placed under the broiler for about 2 minutes:-) Again....DH's preference.~
I made this last Sunday for dinner, along with a roast chicken and mashed potatoes and forgot to get a picture. But luckily I had leftovers!!!! I did make this a little different than the directions. First I omitted the green pepper, family preference and then I melted the butter and then sauteed the onion and celery and then added it with the bread (I only used white bread) and then followed as written!!! My family loved this dressing and said it was as good as what I make normally for the holidays!!! Thanks 2Bleu for a nice dressing recipes. Made for photo tag. Updated: I also forgot to add that I added salt and pepper to taste.
Made this for Thanksgiving, rave reviews, awesome. Also left out green peppers.