Prep 15 mins
Cook 45 mins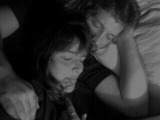 This is my mother-in-laws (Buddha's mom) recipe that well, lets just say 'I can't believe I ate almost the whole thing!' I devoured about a half of one the first time I tried it, it is so awesome! Buddha's mama is kind enough to allow me to post it here for all the world to 'make her famous' Thank you Momma Mac, We love you!
Directions
Preheat oven to 350°F Mix all cheese mixture ingredients in a medium bowl. Set aside.
MEAT MIXTURE: Saute beef, peppers and onions in a large skillet over med-high heat. Drain and return to skillet. To this add salt, pepper, oregano, bread crumbs, and tomato sauce. Mix well.
Pour half beef mixture into each pie crust. Cover beef mixtures equally with the cheese mixture. Bake for 40-45 minutes till topping is golden brown.
Most Helpful
What a great idea for a meal-in-one. This went together very easily for a quick supper. I cut the recipe in 1/2 and made only one pie as I was serving two. The only thing I omitted was the greenpepper. My breadcrumbs that I make home-made already were seasoned with S&P, basil and oregano and so I left those ingredients out of my meat mix. Great flavor! Made for PRMR~
This was the first time i ever tried making hamburger pie. It was the best one i have ever tasted. I wish i could give it more than 5 stars.
This recipe is my grandmother's and it's almost better than pizza! I love my Mama Mac :)