Mama Mac's Bundt Pound Cake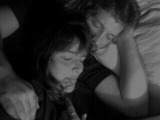 This is one of Buddha's mom's favored cake. Simple and easy to make.
Directions
Preheat oven to 350°F Mix all cake ingredients well. Place into greased bundt cake pan. Bake for 35 minutes.
Remove from oven, allow to cool 5 minutes, then invert onto serving platter.
Mix confectioners' sugar with lemon juice. Pour over cooled cake.
Most Helpful
This was a very nice lemon pound cake - moist and delicious! I may add some cream cheese to the glaze the next time I make it, but overall an easy-to-make and tasty dessert!

I didn't have good results with the cake. It was dense and heavy and had an off taste. It could well have been my fault since I made it in haste and wasn't really paying attention. Chalk it up to chef error.....Janet