Mama Foss's Mandarin Orange Cake
lets.eat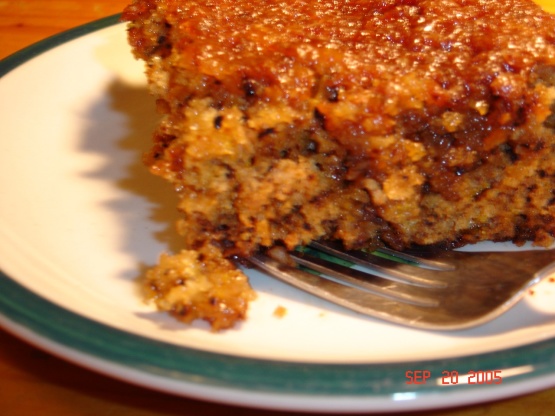 This is a variation of Mandarin Orange Cake that my friend's mother is famous for.

This is a good recipe but I think 45 minutes was too long to bake, mine is pretty dark, but still tastes good. Thanks!
Combine all ingredients for the cake and beat well.
Pour into greased 9x13" pan and bake at 350 F for 45 minutes.
While cake is still hot, bring ingredients for the glaze to a boil in a small saucepan over medium-high heat.
Poke holes in the top of the cake every inch or so with a toothpick.
Pour glaze over the top of the warm cake.