chia2160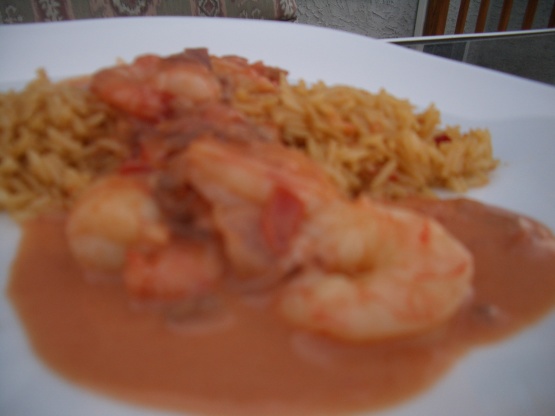 The amount of curry paste in this recipe does not overpower the flavor of the prawns and the coconut milk gives the sauce a richness. I have put that this serves 4 but it depends on how large the prawns are and how much you love prawns. You can also serve this as an appetizer, with the rice and on a plate--then it would serve 8.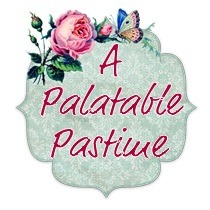 This dish was heavenly! I used jumbo shrimp because that was what I had, but those tasted fabulous. I used a ready-made red Thai curry paste in my dish; I chose it to complement the colors in the tomatoes, and it tasted great. I did chop that onion! And I added the tomatoes just before the sauce started to simmer. I used a fresh tomato instead of canned; it's easy to peel tomatoes, just score the end, drop them in boiling water till the skin loosens (about 45 seconds or so), then plunge them into ice water- skin comes right off; halve the tomato, gently squeeze, and no more seeds! It's so easy! I also served this with Thai dragon chiles- it's as if the taste of the dish was made for them! The flavor was slighty sweet, typical of great Asian curries, not overpowering of coconut flavor, and not too spicy. All in all, a great tasting, easy dish, that is suitable for entertaining as well as everyday use. Thanks for the fabulous recipe, Bergy!
Melt 1 tbsp butter in a saucepan.
Add onion and sauté until transparent.
Add garlic and sauté for 1-2 minutes.
Add flour and stir until fully incorporated, add ketchup, stir.
Add coconut milk slowly, stirring constantly, use a whisk so there are no lumps.
Add wine and curry paste and tomatoes.
Stir and simmer 10-15 minutes.
While the sauce is simmering melt the second tbsp of butter in a skillet and add prawns, sauté until they are deep pink (do not overcook prawns).
Add sauce and serve at once over rice or noodles.