Mami J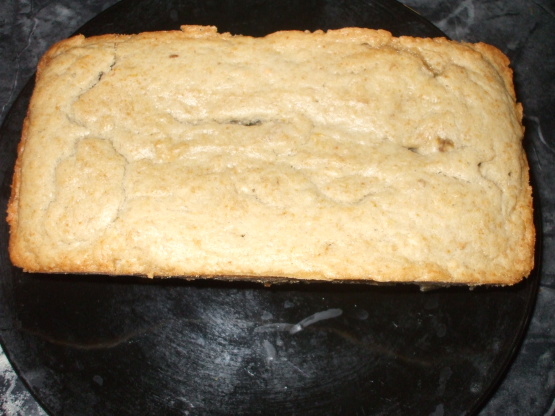 Low-fat version which uses applesauce. Found in Light & Tasty Mag Feb 07 - submitted by J. Grasby. Nice and light cake.

This cake has great flavor and a surprisingly rich texture, and for those reasons I give it a 5. I did have a small problem, though...I made it in advance for DH's birthday and froze it since I was out of town until the evening of his bday, and I found that the outside of the cake got pretty dry and chewy (despite airtight freezing). SO, enjoy this yummy cake while it is fresh but I don't suggest freezing it. Also, I increased the recipe by about 1/3 because DH thinks pound cake *has* to be made in a bundt pan to be good LOL. Worked just fine! Thanks for posting! Made for 123 hits tag.
In a small mixing bowl, cream butter and sugar until light and fluffy, about 5 minutes.
Add eggs, one at a time, beating well after each egg addition.
Stir in the applesauce, vanilla and lemon peel.
Combine the flour, baking powder and salt together and add to the creamed mixture just until blended.
Transfer to an 8" loaf pan which has been sprayed with non-stick cooking spray.
Bake at 350F for 45-55 minutes or until golden brown and cake tester inserted comes out clean.
Cool for 10 minutes before removing to a wire rack to cool completely.