Make Your Own Laben (Buttermilk) - the Easier Way!
Um Safia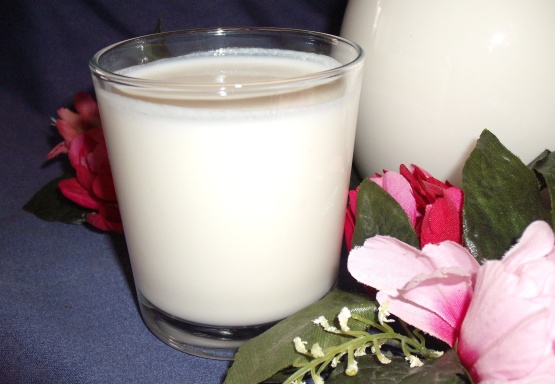 This is a quicker way to make laben / buttermilk than my other recipe & is a great way to have a constant supply. Make sure the buttermilk is as fresh as possible. Also make certain your mason jar is spotlessly clean! The amounts here are just your base, as long as you have a ratio of 1 part buttermilk to 4 parts milk you'll get great results. For anyone in the UK wanting to try this, I use a 2 pint bottle of whole milk & a 284ml container of St. Ivel Cultured Buttermilk. I then stand the mix in my kitchen for 24 hours & bingo! Note: If you would like a reallllly thick buttermilk, use 1 part buttermilk & 3 parts milk.

I can not thank you enuf for posting this, I used another recipe the first time I tried to make my own buttermilk that said to use skim milk (I hate all reduced fat milk because of the process that they use to get the fat out, we only use whole milk in our house!) but I tried it anyway, that batch was ok but kept separating.. THIS ONE IS AMAZING IT IS THICK AND CREAMY AND SOOOOOO PRETTY AND PERFECT!! So thank you.. I will never buy buttermilk again!!!
Pour the buttermilk & milk into the mason jar. Screw the lid on tightly & label with the date.
Shake vigorously for a minute.
Leave to sit in the warmest past of your home for 24-36 hours - until it has thickened nicely. You now have buttermilk!
Keep store in the fridge for up to a couple of weeks.
To make more buttermilk, repeat the above steps only using your homemade buttermilk.