Make Ahead Marinated Chicken Breasts
Pam-I-Am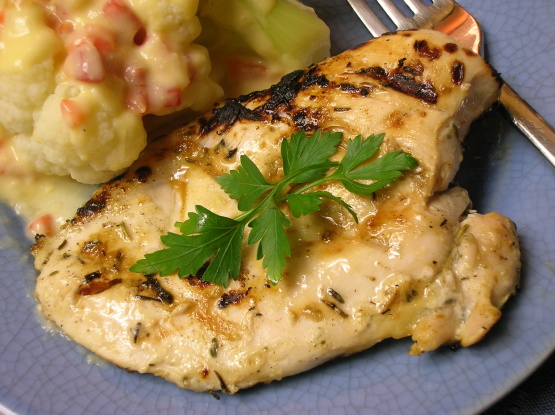 I got this recipe from a cookbook and loved it so much I wanted to share it. This is perfect alone or served in a chicken salad. Because there are only the two of us, I divide the recipe into four freezer bags with 2 chicken breast halves in each bag.
Mix together buttermilk with mustard, honey and seasonings.
Place chicken breasts in a freezer bag.
Pour marinade over chicken breasts.
Freeze.
On serving day thaw chicken, discarding marinade.
Grill over medium heat until chicken is tender and juices run clear.