Make Ahead Caramelized Onions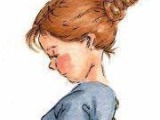 Here is a great technique, using your crockpot, for caramelizing sweet or regular onions, which you can then use for onion soup, or a delicious Caramelized Onion Lasagna recipe I am posting separately. I am guessing at the amount it makes.
Directions
Put the butter in a 4 quart or larger slow cooker insert.
Separate the onion slices into rings and add them to the slow cooker, lightly packing them down.
Sprinkle the salt over and cover with the lid, (the cooker will be quite full).
Cook on high until the onions are very soft and a deep caramel color, about 10 to 12 hours, stirring once or twice.
Most Helpful
This recipe is wonderful!!! I used the onions IN & ON the Lentil Bulgar Pilaf I made for a coworker's birthday! I will never stand and stir onions again! The hint about freezing portions in a muffin tin and then placing in a freezer bag was also an excellent idea! Thanx for sharing!!!
These are fabulous! The onions come out this beautiful color of glazed brown. The flavor is deep and rich. I loved the method of cooking because I can make a double batch and freeze one. This is great with any type of barbequed meat too, especially Romaldo's Carnitas. I love this recipe, and want to thank you for sharing it. It's definately a keeper!