Make-ahead Baked Meatballs
I'mPat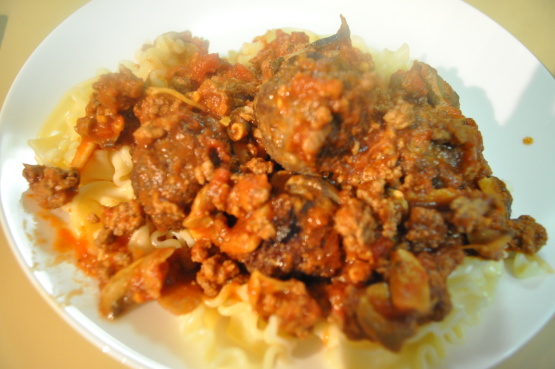 These are tasty and easy to make meatballs that can be used in many recipes. I especially like the suggestion for how to quickly form the meatballs. It is from Taste of Home magazine and is credited to Ruth Andrewson.

Top Review by I'mPat
A good basic meatball recipe (I did omit the onion due to allergy issues) but otherwise followed through after scaling back to 1.5lb lean mince (ground beef) (about 700grams) which served 4 of us adequately with a salad and garlic bread with enough meatballs left over for DH to have 2 meals for work. I made a mushroom spaghettie sauce to serve over the meatballs and pasta. I baked the meatballs (24 of them) at 180C fan forced oven for 15 minutes (slightly pink in centre) but finished cooking in the spaghettie sauce - would recommend a slight undercooking if freezing as they would finish cooking on reheating or steeping in a sauce). Thank you Chris from Kansas for a quick easy recipe, made for Bargain Basement.
In a large bowl, beat eggs.
Add the next five ingredients.
Add beef; mix well.
Lightly pat meat mixture into a 1-inch thick rectangle.
Cut the rectangle into squares the desired size of your meatballs.
Shape each square into a ball.
Place in single layers on ungreased 15X10 inch baking pans.
Bake at 400 degrees for 10-15 minutes or until no longer pink; turning occasionally; drain.
Serve or cool and place desired number of meatballs into freezer containers.
May be frozen for up to 3 months.