forkable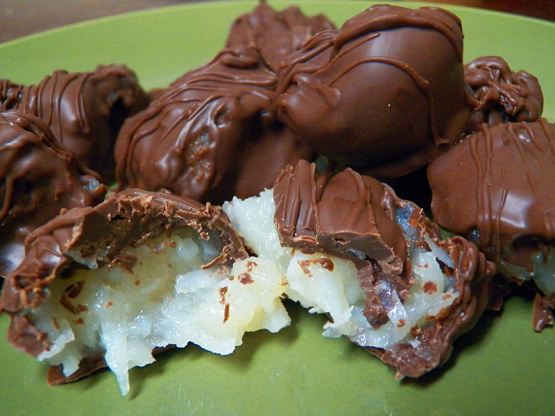 5-Ingredient Fix Contest Entry. Needhams are a traditional Maine candy consisting of chocolate-coated potato and coconut filling. My mom usually makes them at Christmas, but it takes her a lot longer to make hers than it does to make these!
Combine first four ingredients in a large saucepan over medium heat.
Cook until sugar melts and refrigerate or freeze until solid.
Cut into small squares or roll into balls.
Melt chocolate according to package directions.
Coat filling with chocolate and allow to cool/harden on a sheet of wax paper.