Ashley Cuoco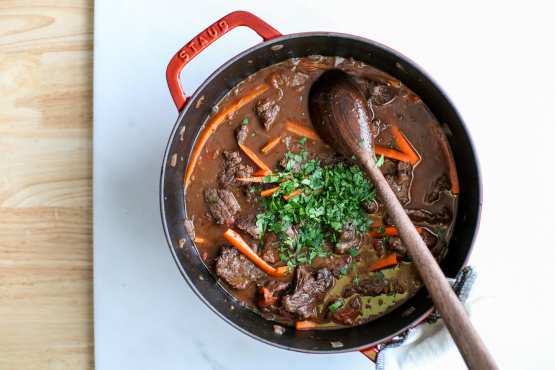 You will not believe the deeply satisfying flavour of this stew. This is our favourite wintry stew dish - comfort food to the max. The cooking time is more or less accurate, but it really depends on the cut of meat used - not everyone used chuck, and then, not all chuck is the same! You really have to poke and prod and taste to get it to where you want it...but that's what cooking is all about, isn't it? ;-)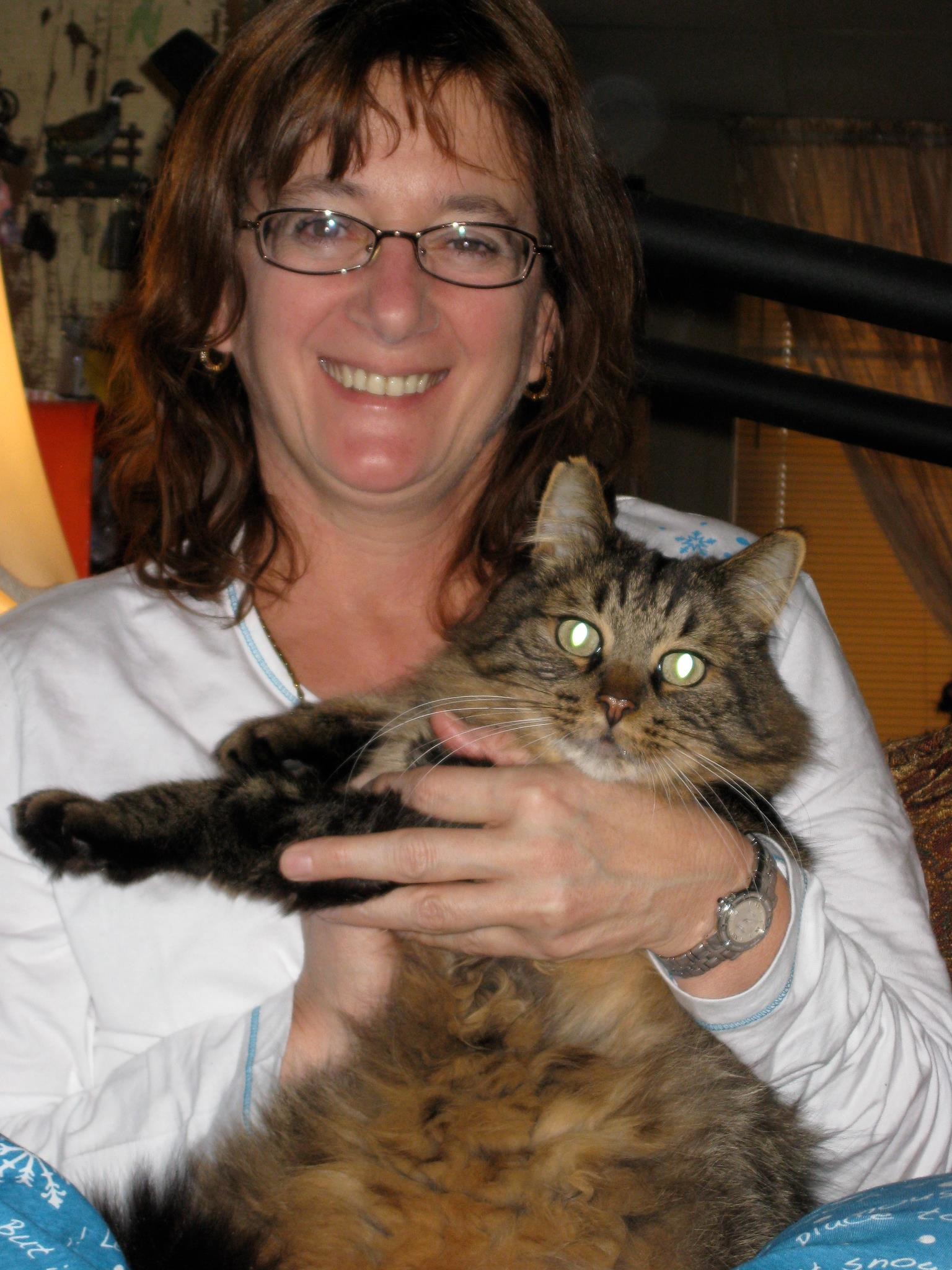 This was a terrific stew!! The flavors went so well together, we loved it. I had served it over some garlic mashed potatoes....Yummy!!!! I did do a few changes though. I had dredged the chuck roast pieces in a mixture of flour, dry mustard, salt and pepper and garlic powder. Then browned it in batches and took it out and then caramelized the onions and then put back in the beef and the rest of the ingredients, simmered on stove for about 45 minutes. Then I added in the other ingredients with some peas and popped it in the oven for about 1 hour at 350. There was no need for cornstarch because the beef was coated in flour first, so it was a perfect thickness already. Thanks so much for sharing a wonderful recipe evelyn!!
Heat 2 tablespoons olive oil in heavy large pot over high heat.
Sprinkle meat with salt and pepper.
Add meat to pot; saut� until brown on all sides, about 10 minutes.
Push meat to sides of pot.
Reduce heat to medium; add 2 tablespoons oil to pot.
Add onions; saut� until golden brown, about 15 minutes.
Mix meat into onions.
Add 1 cup wine, tomatoes with juices, garlic, herbs, hoisin sauce, and bay leaves.
Bring to boil.
Reduce heat to low, cover pot and simmer 45 minutes, stirring occasionally.
Add carrots and 1 cup wine.
Cover; simmer 30 minutes, stirring occasionally.
Uncover, increase heat to high; boil until sauce is slightly thickened, stirring occasionally, about 15 minutes longer.
Reduce heat to medium, add cornstarch mixture and simmer until sauce thickens, stirring occasionally, about 8 minutes.
Discard bay leaves.
Season stew with salt and pepper.
(Can be made 1 day ahead. Cool slightly. Chill uncovered until cold, then cover and keep refrigerated. Bring to simmer before serving, stirring occasionally.) Transfer stew to large bowl.
Sprinkle with parsley and serve.
Excellent with buttered egg noodles.