gemini08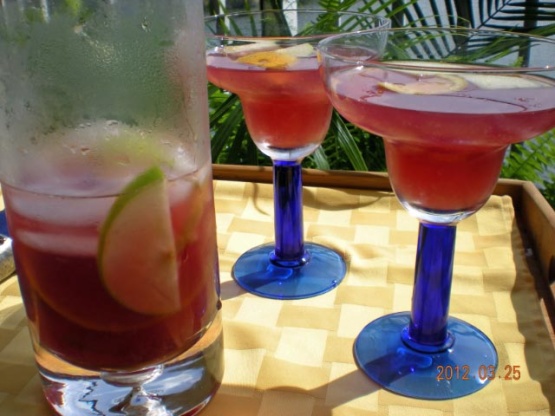 Pomegranates are a rich source of wrinkle-reducing plant chemical ellagic acid. Use the seeds to top a dip, sprinkle them on salad or make this festive holiday sangria!
In a large pitcher or punch bowl, combine Riesling, pomegranate juice and Cointreau. Add orange slices, apple and pomegranate seeds.
Cover and refrigerate for at least 3 hours or overnight.
Divide among glasses and top off with seltzer or club soda.