Magic Layer Jello Dessert
Marlene.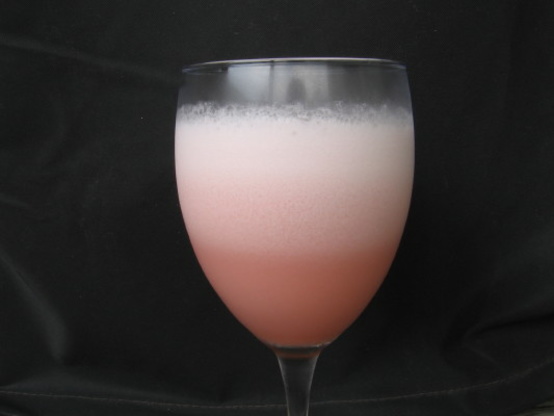 I remember being able to buy this type of dessert mix in the supermarket years ago. I don't know if it's still available, but if not, you can now make it from scratch! It is not vegan cause gelatin is not vegan!
Pour boiling water into blender.
Add gelatin.
Cover and blend at low speed until gelatin is completely dissolved; about 30 seconds.
Combine cold water and ice cubes to make 1 1/4 cups.
Add to gelatin and stir until ice is partially melted.
Then add whipped topping; Blend at high speed for 30 seconds.
Pour into dessert glasses.
Chill about 30 minutes.
Dessert layers as it chills.
Garnish with additional whipped topping, fresh fruit, and mint leaves if desired.
**Foran added affect, tilt glasses slightly while chilling for angled layers.