Magic Chocolate Mug Cake (Microwave)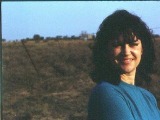 NOTE ADDED Jan 27, 2012: Please note that this is NOT a serious cake recipe! It is a fun recipe, for a quick choc snack. It may work for you, or you may have to make adjustments, or it might not work for you. Please do not judge this little recipe as if it is a chocolate cake -- as you will see from the reviews, they range from "great!" to "awful!" LOL! ORIGINAL INTRO: This recipe is doing the e-mail rounds! I do not know where it originated, but if you have kids, teenagers, or a sweet tooth yourself, it works!! A chocolate cake in a mug, for one person! Do use a LARGE mug! I never, ever post recipes like this which I have not made, and I'm not a microwave fan, but this one, for parents of the above-mentioned people, just has to be posted. Delicious with whipped cream, ice cream or custard, they say! It must be great to mix a choc cake in a mug, and have a hot "cake" within 3 minutes!!
Directions
In a small bowl, mix the flour, sugar, cocoa, tiny pinch baking powder and tiny pinch salt. (This can also be mixed directly into a large mug).
Add egg and mix into dry mixture.
Add oil and milk and mix well.
Grease a tall, large mug, and pour in this mixture, scraping out with a spatula.
Place in microwave on High for 2 1/2 - 3 minutes.
(Best slightly undercooked, so be careful).
Most Helpful
For a quicker option, just mix 1 box of angel food cake mix together with 1 box of cake mix of your choice (strawberry is good, or devil's food works for a good vs evil kinda thing). Store in an air-tight canister. When you you are ready to make a cup, use 1/3 cup of the mix along with 3 tbsp water. Stir and microwave for 50 seconds. Yummy!
I am posting this as my 13 year old whips up this receipe. This is her specialty chocolate cake for two. She makes this and serves it on a plate drizzled with warm hot fudge topping on top and some powdered sugar. She tops this off with 2 glasses of cold milk and two forks and we have some great mother daughter time!
I'm sorry, but this is an insult to cakes everywhere! This basically tasted like cooked egg whites. I tried doctoring it up afterwards with frosting, chocolate syrup, and chocolate chips, but to no avail.