Boomette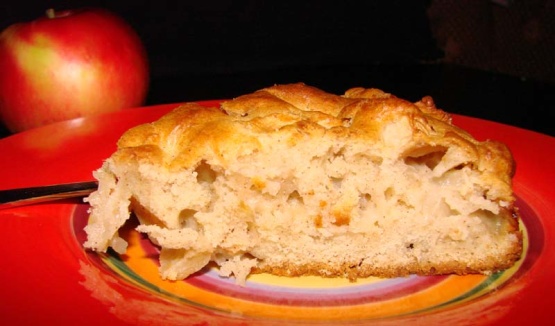 My mom used to make this all the time growing up. It is a very moist and flavorful apple cake. She would double the recipe and bake in a 9x13 pan for 50 minutes.

Very good! I use butter in place of the butter-flavor Crisco, and used 2 large Spartan apples for this, thanks for sharing Kel!...Kitten:)
Preheat oven to 350 degrees Fahrenheit.
Cream together butter and sugar.
Add oil and eggs, mix together well.
Stir baking powder, cinnamon, and salt into the flour; add to wet mixture.
Stir in apples and vanilla extract.
Pour into 9 inch square pan.
Sprinkle with sugar and/or cinnamon if desired.
Bake for 35-40 minutes.