I don't know who Maggie was, I think I got this recipe years ago from Gourmet Magazine, it has been a holiday staple on my table. The best turnips I've tasted.
Directions
Heat oven to 300 degrees.
Place turnips in stock pot, cover with water and bring to a boil.
Saute onions in 2 Tablespoons butter till translucent.
In another pan saute bacon till crisp.
Using a ricer, rice turnips into another pot.
Add onions, bacon, rest of butter, cream, maple syrup, garlic, salt and pepper.
Stir to combine.
Put in a casserole dish with four strips of uncooked bacon across the top.
Bake for 1 hour.
Reviews
Most Helpful
Having heard from Susie how rich these are, and not being a big bacon fan, I cut down on the bacon and the butter and used half & half. What a surprise! These are delicious! Nothing like the bitter turnip mash we ate as kids. Thank you, Wally!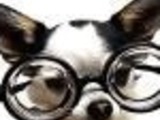 This is so rich and I can easily see why it would be a holiday favorite. (I have added it to my holiday cookbook so I remember when the holidays roll around.) Everything works so well together in this recipe and I think these may be the best turnips I have ever eaten. Very different! Thanks for posting this recipe Chef Wally!