Mae's Sausage Supreme Stew
GeeWhiz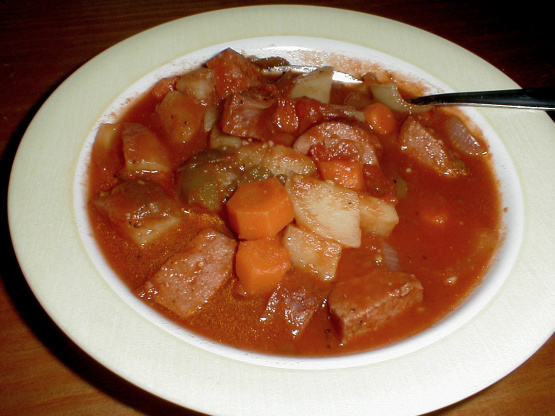 A hearty, stove top, comfort food stew. Warms you from head to toe on a chilly fall or winter day. I serve this with warm bread. Mae was neighbor who was like family to us and passed away a few years ago, but passed on this wonderful recipe beforehand.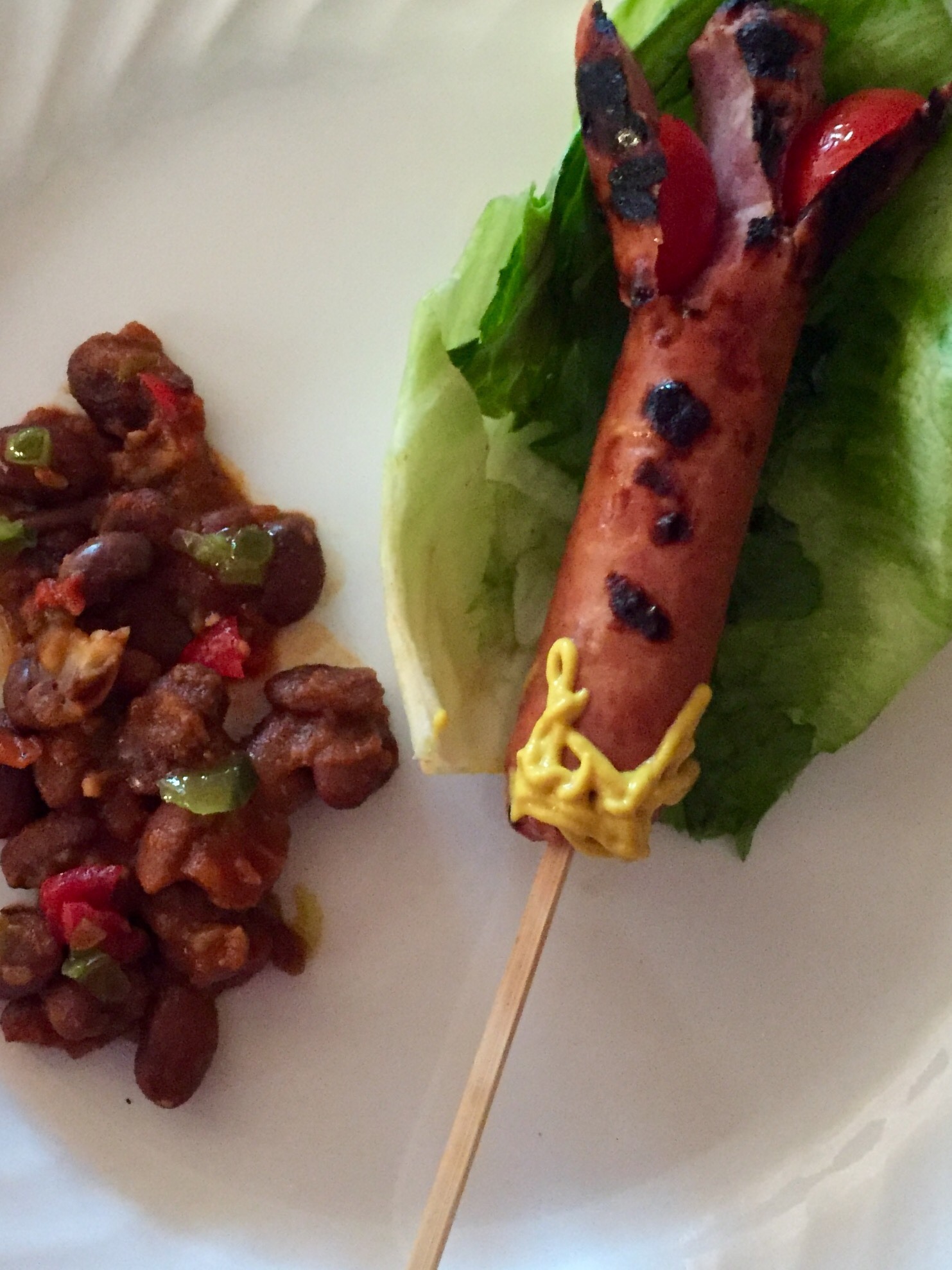 Out of this world good! If you have a picky husband you have to try this stew. And if you like bold fresh garden flavors that meld perfectly then you'll love this! Absolutely yummy!! I made this in the crock pot - high for an hour, low for 3 hours. I used smoked sausage and only half the tomato sauce plus 2 large tomatos and green peppers from my garden. Also tripled the carrots because we really like those. I made this because I lost the Football Pool game, and for once I'm not sorry to be a loser :)
Cut sausage into 4 inch links.
Pour a little water into the bottom of a dutch oven pan.
Add sausage and simmer until all liquid is gone.
Let the sausage brown in the fat, but don't burn.
Take out the sausage and cut into rounds, about 1/2 inch thick.
Return cut sausage back into the pan, along with remaining ingredients and more water, if needed.
Simmer about 2-3 hours, or until carrots and potatoes tender.
Add salt and pepper to taste.