MaryMc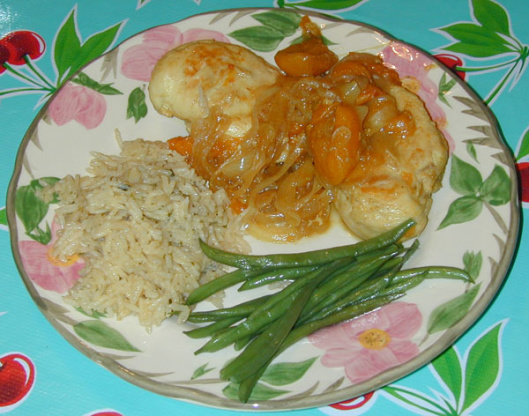 This came from my mother-in-law and I think she found it in an Ottawa paper. It is so easy to put together and you can adjust the curry to taste.
Saute chicken until slightly golden - about 3 minutes per side.
Remove from pan.
Add onion and curry and saute a couple of minutes.
Return chicken to pan.
Add fruit, juice and chutney.
Simmer 10 minutes.
Enjoy.