Marney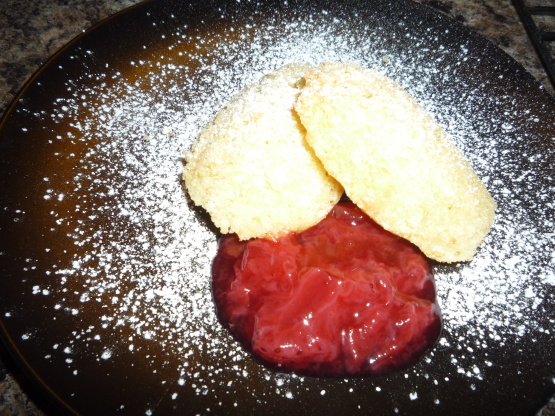 This is a very yummy french treat. These butter cakes are a hit with the entire family. I made a batch and only ended up getting one (and I had to snatch it as soon as it came out of the oven). One batch lasted me 10 minutes! But thats a good thing as these cakes are best eaten the day they are made otherwise they dry out.

Top Review by Marney
These were great, and super easy too! I was in the mood to do a little baking tonight and these were so fun, my toddlers helped me make them. My DH and kids loved them (DH said they were perfect and not too sweet). Thank you so much for posting, I will be making this many times in the future. FYI for me this made quite a bit more than a dozen, might be I have a small Madeline pan. I will be using shortening instead of spray for greasing next time, they were a little work to get out of the pan nicely.
Cream butter and sugar until light and fluffy.
Add eggs one at a time, beating well after each additiong.
Stir in vanilla.
Sift flour and baking powder. Fold into creamed mixture.
Add milk to give a soft dropping consistency.
Half fill 12 small grease moulds with mixture.
Bake at 200C (400F) for 8 minutes or until cakes spring back lightly when touched.
Leave in tin for 5 minutes before turning out onto a cooling rack. (If they last that long).
Eat on it's own, or with jam and/or cream.