lizshary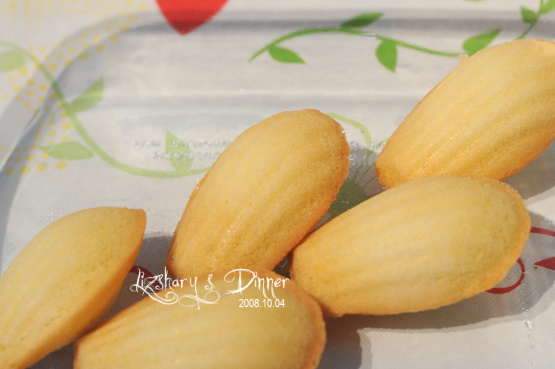 Tried this recipe several times, and never failed. Both my family and friends love the cookies a lot.

Excellent, so easy to prepare I make them all the time now
Mix the sugar and grated lemon peel together in a large bowl, and set the mixture aside for about an hour.
Pour the eggs into the mixture, and mix them together.
Add milk, and mix until blended.
Mix in flour, baking powder and vanilla sugar.
Add the softened butter, and mix until blended.
Cover the bowl and put it in the fridge for about an hour. (Personally, I don't think this step is necessary.)
You'd better get a non-stick Madeleine mold, and you need to butter and flour the pan before pouring the batter into it. Preheat oven to 375°F.
Spoon the batter into the pan. Fill about 2/3 of the pan. Bake until puffed and brown (13-15 min).
Remove the cookies from the pan when they are still hot. Let them cool on a cooling rack.
You can slightly butter and flour the pan again for the next batch.
Dust the cookies with icing sugar before serving.