teresas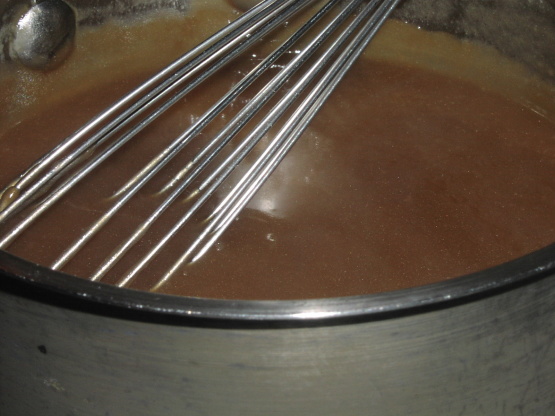 This is a terrific sauce for game because it seems to cut the gamey flavor that a lot of people don't like. I have often used marsala instead of madeira and it's just as good.

This was very good! I served it over "gaming" elk steak and stuffing. We loved the flavor of this sauce. The only change I made was to use beef consomme' instead of the broth. (it gives even more beefy flavor) Very yummy! I also used Marsala cooking wine instead of the madeira wine. I have posted 3 photo's the first with the elk, second with stuffing and the third "The sauce". Thanks for posting. :)
In small saucepan melt butter over med-low heat. Stir in flour then blend in stock.
Cook over med. heat until bubbly about 5 minute.
Add jelly and stir until melted.
Add Madeira and heat to just boiling.
Serve over meat.