Maddog's Mango Coconut Bread
Ambervim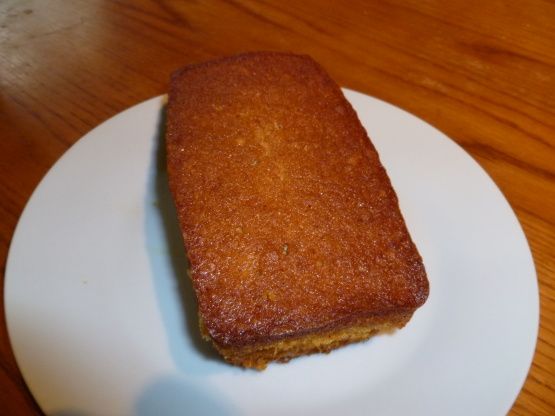 This is delicious as a dessert served with ice cream (coconut or mango ;-) or as a deliciously sweet bread for breakfast with coffee, as a side with a salad for lunch. Or go completely wild and have it with a hot rum tody for tea time! It is a blast of the tropics worth going out in the mid-day sun for!
I'm rating 5 in anticpation, lol. So, I just put my version in the oven. I used a bundt pan, I add 1 can of drained pineapple tidbits and 1 cup of chopped pecans. I just thought, coconut, pineapple and pecans sounded like a good combination....stay tuned, I'll let you know how it turns out.
Preheat oven to 350 degrees. Spray two (8-by-4-by-21/2-inch) loaf pans well with no-stick cooking spray. Set aside.
In a large mixing bowl, cream butter and sugar together until light using an electric mixer on medium speed. Add eggs one at a time, beating well after each addition. On low speed of mixer, beat in flour and nutmeg. Fold in mangoes and coconut.
Divide batter between prepared pans and bake in center of oven about an hour or until center of each loaf is set. If edges seem to be getting too brown, cover them lightly with foil the last few minutes of baking.
Let sit in pans about 8 minutes, then turn out onto wire racks to cool. Best if completely cool before slicing. Slices even better from refrigerator. Makes 2 loaves; 16 slices ea.