Mad Terry's Pickled Mushrooms
Catnip46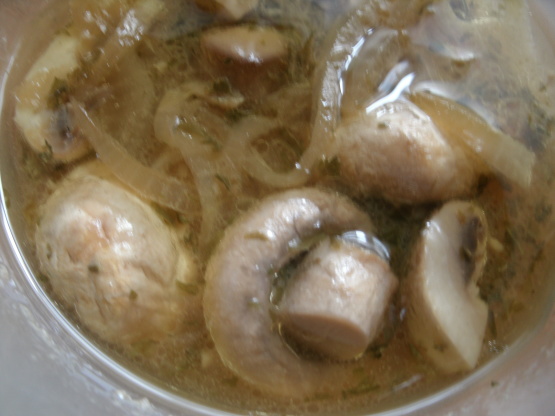 From my good freind MAD Terry

Really good, really good! I only had white wine vinegar so had to use that. It wasn't stated what kind of mustard to use so I used honey-mustard. I also used some mince garlic. I haven't had a chance to cool them off yet, I'm just eating them warm from the dish. Super good, will be making these again and again. Thank you for this recipe.
Add the first 7 ingredients to a small saucepan and bring to a boil.
Add mushroom and reduce to simmer for 5 to 6 minutes.
Chill in a covered bowl for several hours, stirring occasionally.