Boomette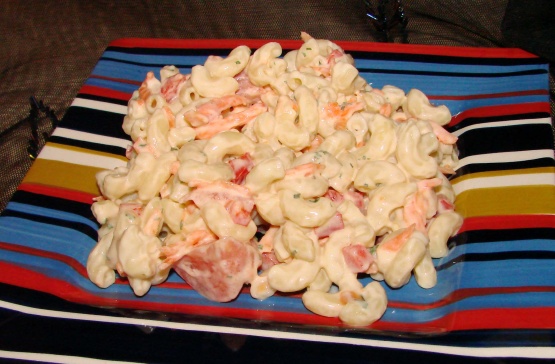 My family's fav macaroni salad. Don't leave out the tomatoes! They really are great in the salad.

What a yummy salad! I added extra onions as I had some sweet Vidalia onions. Also added chopped cucumbers. I think some Colby cheese cubes would be nice as well.
In a large bowl combine the macaroni, red pepper, carrot, onion, parsley and tomato.
In a small bowl, whisk together the mayonnaise, mustard, sugar, vinegar, sour cream and salt.
Pour the dressing over the salad and stir to combine.
Season with salt and pepper to taste.
Refrigerate for several hours or over night.