Parsley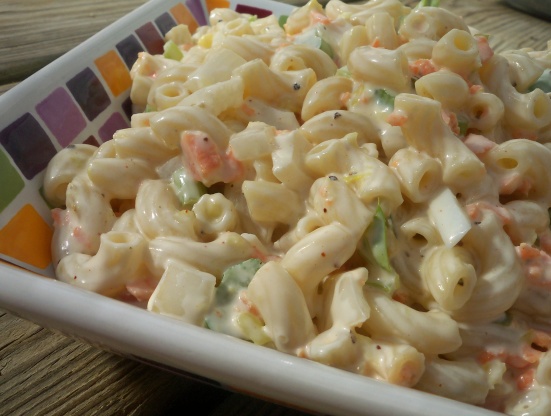 This is my oldie but goodie recipe from the back of the San Giorgio box. Never fails and is always a big hit. I usually double the recipe.
Thank you so much for sharing this recipe. We don't eat onion, so I left them out & only a pinch of salt & extra pepper. It is THE best macaroni salad I've ever had. Bravo!!
In a large pot bring 3 quarts water to a rolling boil.
Add 1 1/2 teaspoons salt.
Gradually add dry elbow macaroni.
Return to a boil.
Boil uncovered 6-8 minutes.
Drain well and rinse with cold water and drain again.
In a medium bowl combine all ingredients.
Place cooked macaroni in a large bowl and toss well with other ingredients.
Cover and refrigerate.