Macaroni Pie from Trinidad
Olive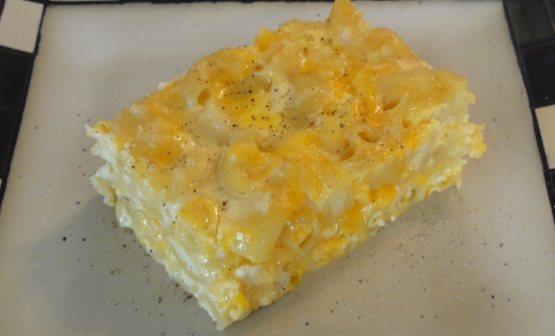 From The Multi-Cultural Cuisine of Trinidad & Tobago and the Caribbean, Naparima Girls' High School Cookbook which I borrowed. The recipe doesn't say what kind of cheese so you choose your favorite. For a variation, you can add grated onions or carrots, chopped herbs and tomato.
Boil macaroni in salted water until tender and drain.
Beat eggs until fluffy.
Combine macaroni, eggs, cheese, milk, salt and pepper.
Pour into a greased baking dish and bake at 350 degrees F. until firm, about 30 minutes.