Macaroni & Cheese Florentine
Found this in a crock pot recipe cookbook somewhere. It doesn't actually contain any cheese, but the sauce has the same consistency of homemade macaroni and cheese, so I think that's where the name came from. Pretty good recipe as is, but excellent with a container of cottage cheese mixed in!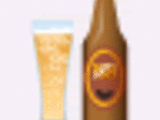 I REALLY wanted to like this recipe. My kids are huge Mac & Cheese fans, and my son is not easy to get veggies into, so I had high hopes! I made it exactly as written. My son wouldn't eat it past bite one, and as my daughter muddled through her bowl my husband and I kept getting the giggles because we were having such a hard time ourselves. The earthiness of the spinach was enhanced by the cashew flavor, but the rest of the ingredients were undetectable. It was a strange combination of bland and overpowering. We tried jazzing it up with salt, pepper, cholula, and crushed red pepper, and none of it worked. I hate giving negative reviews, but I think it's important and Zaar wouldn't be the same without the rating system. Sorry, we really did want to love it!
Cook macaroni. Drain and toss with spinach.
Saute onion 5 minutes in olive oil.
Grind cashews to powder in blender. Add water and blend until smooth.
Add beans, lemon juice and spices and blend until smooth.
Pour sauce over spinch and pasta and mix well.
Transfer to slow cooker and cook on low 3 hours. (May also bake in a 350* oven until bubbly.)
Sprinkle with bread crumbs before serving.
If desired, add 16 oz of cottage cheese to the pasta and spinach mixture in the first step for a richer, creamer consistency.