Prep 10 mins
Cook 45 mins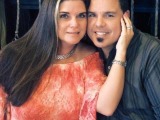 This is a recipe passed down from my Grandmother. Our family loves this comforting side dish.
Directions
Cook macaroni according to package directions; drain well.
Combine cottage cheese, sour cream, egg, salt, and pepper.
Add shredded cheese, mixing well.
Stir in the cooked macaroni.
Pour into a greased 9 X 9 X 2 inch baking dish.
Sprinkle with paprika.
Bake at 350 degrees for 45 minutes.
Most Helpful
Moist and very cheesy. I was a little short on sour cream so used about 1/4 cup yogurt. Used all lowfat products except cheese. Don't know that I'd call this mac and cheese exactly, more of a baked noodle dish. Had a tangy bite, and the cottage cheese chunks were evident which I expected the kids to balk at, but they all loved it!! Thanks for sharing the recipe!

I cooked this especially for my daughters that are 5 and under and they gobbled it down. What an easy, family friendly dinner to cook! While the macaroni is cooking everything else is just thrown in a bowl, stirred, then placed into a baking dish. I made mine ahead of time (mid morning), then covered it ready to be put into the oven at night. Will definitely make this again. Thank you for posting.

Real comfort food! Easy to prepare and tasty too! Only thing missing for me was spice - would add more next time! Thanks Juenessa for a great weeknight meal!