Parsley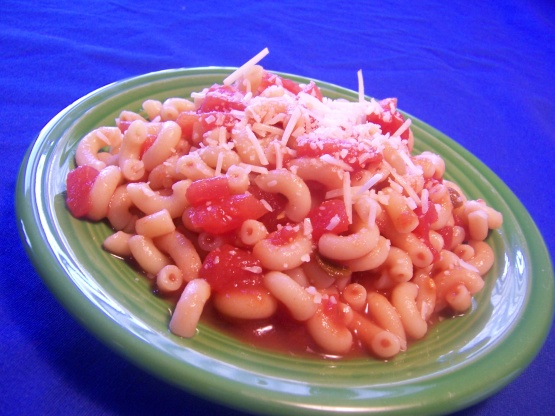 I absolutely love this and it's so simple to make. My mom used to make this a lot as a side dish when I was younger. It's a comfort food for me.

This is childhood comfort food. It isn't supposed to be kicked up *anything!* Only thing I do differently is to add some butter. This *isn't* pasta a la something!!!
Cook and drain the macaroni as directed on the package.
Pour macaroni into a large bowl.
Add diced tomatoes and tomato sauce and stir well to combine.
Serve.
Can be served cold or hot, I prefer it cold.