Macaroni and Corned Beef Casserole
Prep 10 mins
Cook 40 mins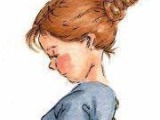 Ok, this is probably not that good for you, but it is comfort food at it's best...
340.19 g can corned beef, crumbled
236.59 ml macaroni (cooked and drained)
113.39 g cheddar cheese, grated
236.59 ml milk
290.58 g can condensed cream of chicken soup
118.29 ml minced onion
177.44 ml buttered bread or 177.44 ml cracker crumb
Directions
Mix together all ingredients except for the crumbs. Put into a greased 1 1/2 QT casserole dish. Top with the buttered crumbs and bake at 350*F for 35 to 40 minutes until bubbly and lightly browned.
Reviews
Most Helpful
This SCARY good! Just like my mother used to make and I was never able to duplicate! Thank you!

Good Stuff.
I have been making this for years also. Good comfort food. I alternate the layers of pasta (I use egg noodles) corned beef, cheese and peas or corn (I add veggies), and pour part of the mushroom/chicken soup mixture over the layer. I also top with cheese about 10 minutes before it is done in the oven. Delicious but not a diet food.
I've been making this for years, just like mom used to make. I use egg noodles most of the time but love it.