Parsley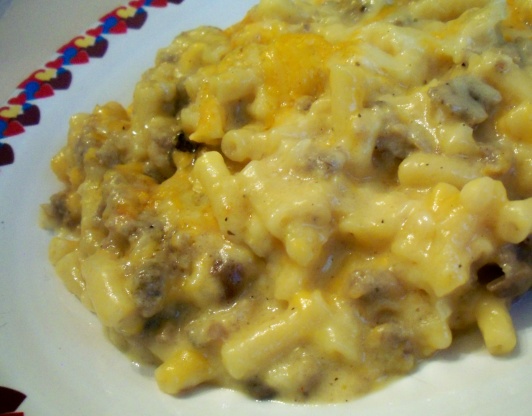 This recipe came from an off-brand box of Macaroni and Cheese. It has become a family staple as it is frugal, easy to make and delicious. A real kid pleaser.
Heat oven to 350 degrees.
Prepare box of macaroni and cheese as directed on the box.
While preparing the macaroni and cheese, in a dutch oven brown the ground beef with the onion.
After ground beef is browned, mix in the soup, milk, and prepared macaroni and cheese. Mix thoroughly.
Place mixture in a 9x13 greased pan.
Sprinkle shredded cheese over the top.
Bake, uncovered for 30 minute or until the edges are bubbling.
Let stand for 15 minutes then serve.