CrystalA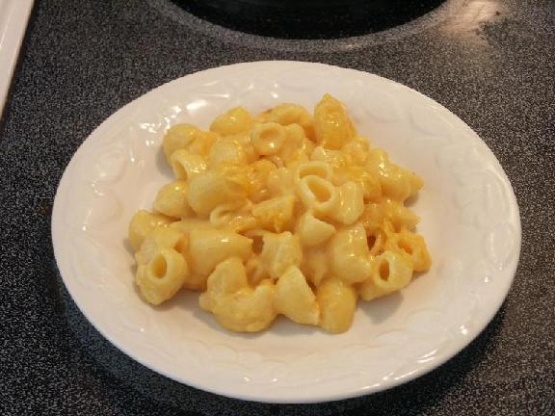 I recently found this recipe but made some changes to it. This is a real good mac n cheese.

Very easy, Very Tasty Mac and Cheese. Just the answer to my SweetEddybears request for this dish. He expected the kind out of the box, but when served this not only did he gobble it up, but asked that I keep this recipe in the front of the book so he can have it again and again. But when you say this serves 2 it served 4 people good healthy dishes.
Cook macaroni al dente and drain.
Heat oven to 350.
In a bowl or pan, mix together dry milk, flour, and butter.
Slowly add boiling water while whisking.
I use water strained from the pasta.
Whisk until thickened.
You may need to return to stove to get this to thicken.
Add half of the cheese and stir until blended.
Add cheese sauce to macaroni and pour into baking dish.
Stir 1 cup of cheese into the macaroni along with salt and pepper.
Cover and bake for 20 minutes.
Uncover and sprinkle last 1/2 cup of cheese on top.
Return to oven and bake 5 more mintes.