JigsDigs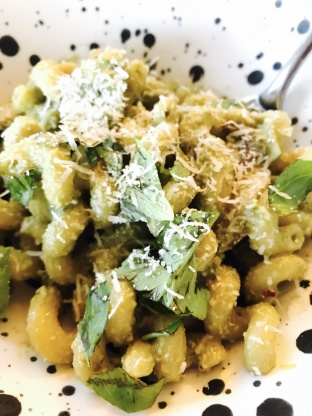 This simple and flavor-packed pesto is made using the native Australian Macadamia nut. The delicious nut lends its rich crunch well to this Italian favorite. The pesto is great served with fresh pasta, with roast lamb or simply spread on a fresh piece of bread. Keep the pesto for up to a month in a sterilized, air-tight jar.
In a food processor, using a pulse action, chop the macadamias, basil, garlic and parmigiano until very finely minced. Pulse in the lemon juice, olive oil and add salt to taste. The mixture should be pureed, but retain some texture.
Toss your favourite cooked pasta with the pesto; top bruschetta with it; dip crostini into it -- .