Boomette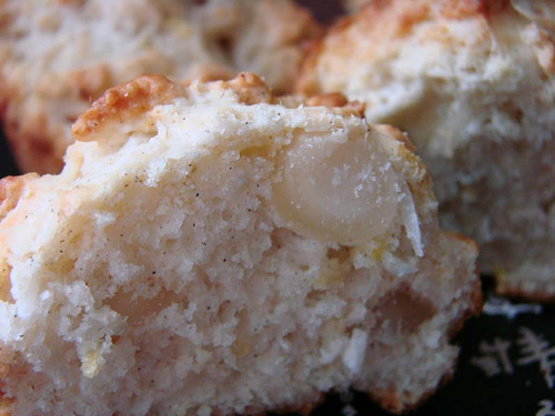 Another moist and flavorful muffin favorite. I have many macadamia nut recipes that I whip out at Christmas time. This one is a keeper.
Heat oven to 400°F Spray bottoms of 12 muffin cups with nonstick cooking spray.
In medium bowl, combine flour, nuts, coconut, sugar, baking powder, lemon peel, cardamom and salt. Make well in center; whisk in milk, oil and egg until just moistened. Spoon into muffin cups. (I like to sprinkle a little cinnamon & sugar on top before baking.
Bake 20 to 25 minutes or until nicely browned. Cool in pan on wire.
rack 10 minutes; remove from pan. Cool completely.